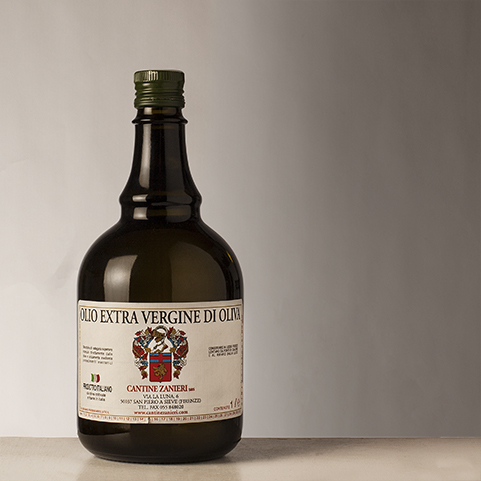 Place of origin:
Italy, Tuscany borders with Umbria
Description:
Extra virgin olive oil raw " Zanieri " comes from a selection of the best extra virgin olive oils of central and southern acidity rise up to 0.4 % .
Taste:
Ideal for those who like an oil flavor and fruity , slightly bitter . 
Serving food:
Ideal to be used as a condiment for salads , boiled vegetables , boiled meats and bruschetta . 
Note:
Available in 0.250 lt, 1 lt and 5 lt.