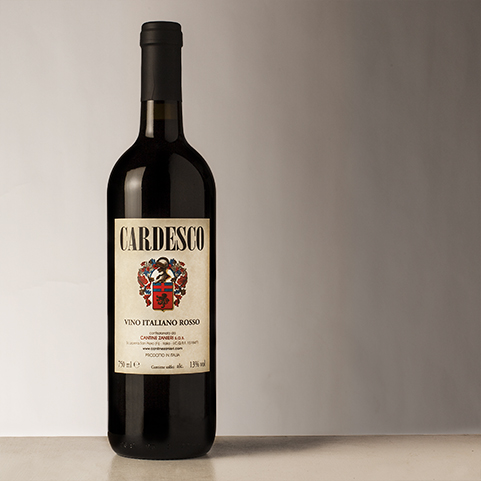 ITALIAN RED WINE CARDESCO
Description:
The sun, the sea, the sandy earth, colors clear, the eden of wine: this wine comes from Bolgheri. Elegant, well structured and not overly complex, but pleasant in the warm and cozy feelings that can give.
Grapes:
CABERNET SAUVIGNO 80%, SANGIOVESE 10%, MERLOT 10%
Taste:
Pleasant wine to drink that doesn't disdain as an accompaniment to meats and cheeses.
Serving food:
It can be accompanied with important meats and aged cheeses
Note:
Available in bag in box 5 and 10 lt